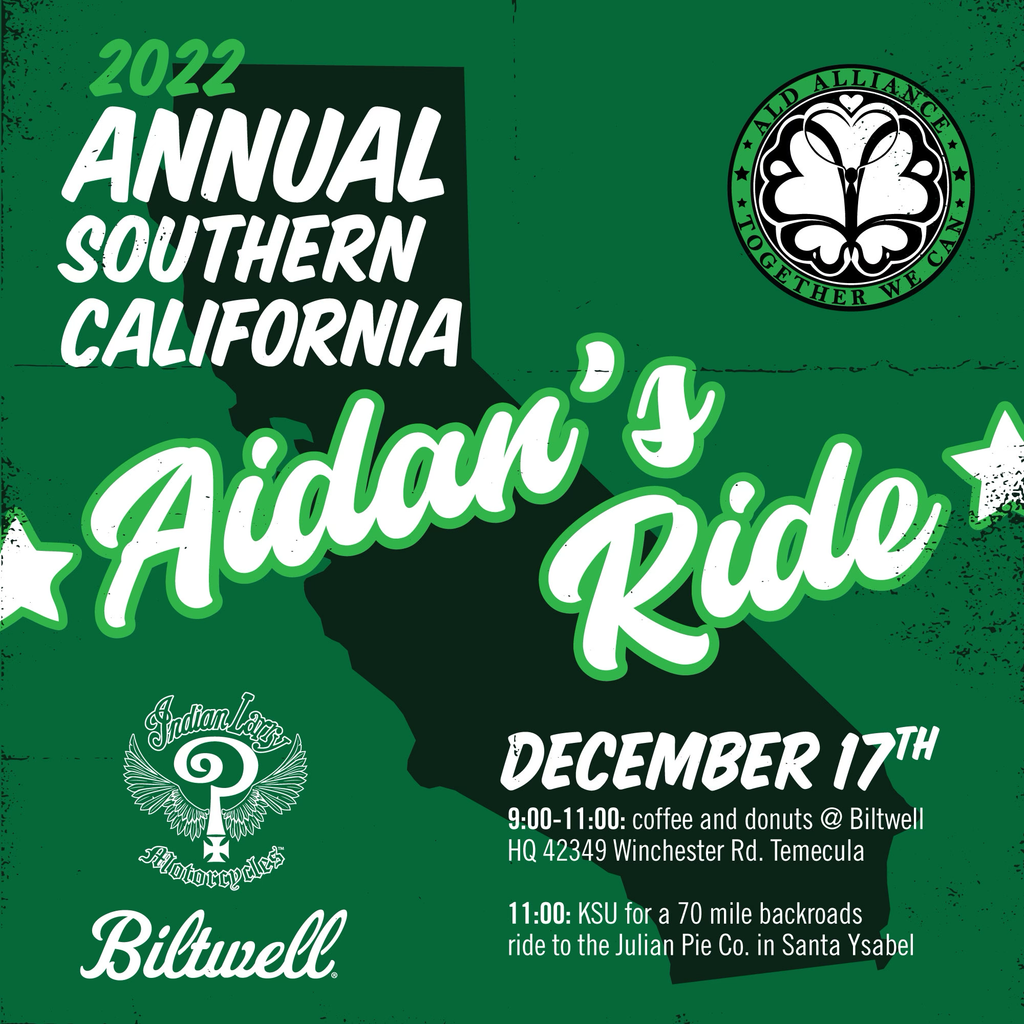 Event Name: Aidan's Ride California 2022
Date:

 

Saturday, December 17, 2022
Time: Registration from 9 a.m. - 11 a.m.
42349 Winchester Rd
Temecula, CA
Join us on Saturday, December 17, 2022 for the annual Aidan's Ride California with Biltwell Inc! All proceeds go towards the ALD Alliance and their efforts to help ensure every baby born in this country has the same chance at a normal, healthy life. ALD Alliance's mission is to fight for newborn screening in every state, and they are proud to say there are currently 29 states testing for ALD (Adrenoleukodystrophy) thanks to their continued efforts. 
The event is $20 per rider and registration will run from 9 a.m. - 11 a.m at Biltwell HQ in Temecula, CA. Kickstands go up at 11 a.m., and the ride will be followed by an afterparty at Julian Pie Co. in Santa Ysabel.